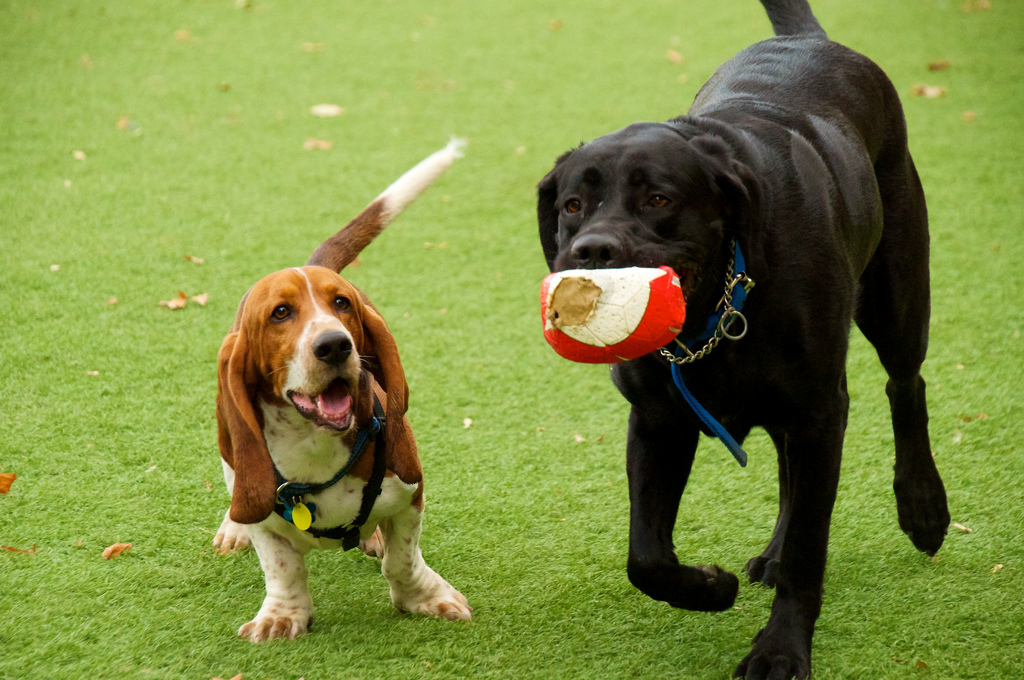 The days of searching far and wide for dog sitters are over. Since our pets feel like an important part of our family, many of us are opting to include our pooches in the family vacation. Oklahoma City is not only a fun and beautiful city with a lot of great tourist activities for people, but it's a wonderful place to bring your dog. From scenic dog parks to dog-friendly restaurants and events, there's plenty of fun to be had for you and your four-legged friend. These tips will help you plan an Oklahoma City getaway with your pooch.
Dog Parks
Image via Flickr by  donjd2
Oklahoma City PawPark is near Lake Hefner, on the corner of North Grand Boulevard and Hefner Parkway. It's close to Lake Hefner Duck Pond, so take along some snacks for you, your dog, and the ducks. This popular off-leash park is on two nice acres and has two fenced areas. One is for smaller dogs and the other for larger breeds. Entrance is free, but the park does appreciate donations to help maintain the water stations, benches, landscape, and pond.
Edmond Dog Park is a cooperative effort of the City of Edmond, Paws for Life, and Bark Rangers. The park is a large four-acre area and can be found on the northwest corner of Bickham-Rudkin Park, just east of Boulevard. It's open from dawn until dusk and offers drinking fountains and restrooms. You'll find a great selection of dog-friendly Oklahoma City hotels through Hotel Planner that are nearby, so feel free to stay a while.
Pet-Friendly Restaurants
Rock & Brews offer American-style comfort food along with an impressive taste array of international and craft beers. The family-friendly popular restaurant is a celebration of everything we love about rock and roll. You'll feel like a VIP at a rock and roll concert with the impressive concert lighting, high-tech sound system, and multiple big screens TVs. Dogs are welcome on the patio outside and are treated with love and respect.
Buchanan's Flea Market
Buchanan's Flea Market, a well-known Oklahoma City monthly market, opened in 1980 and has been entertaining and delighting the public ever since. As the oldest antique and collectible market in the state, you're bound to find something to suit your fancy. Although there's nothing in particular for dogs, your well-behaved pet is welcome to stroll the market right along with you. Featuring an abundance of unique vendors from across the country, the market is a treasure hunter's dream come true.
Vacations are much more fun and memorable when you include the four-legged members of your family. There's something about our pets that helps us relax and feel like we're at home, even when we might be thousands of miles away. A quick pat on the head or a snuggle on the couch, and our heart rate slows and our tensions vanish. Plan to take your pet along on your next family vacation and find out for yourself how easy it is. With just a little time pre-planning, you'll see that many cities, including Oklahoma City, are happy to welcome you and your beloved pets.