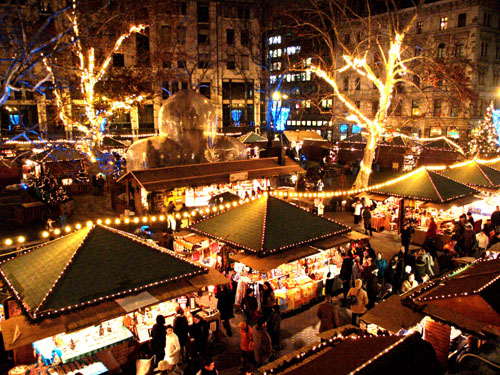 When most people think of Christmas markets in Europe, Germany is the first destination to come to mind. If you'd like to go somewhere a little different for a spot of seasonal shopping, pay a visit to the Fira de Santa Llucia in Barcelona this year.
It's one of the most famous festive markets in Spain and is well worth exploring on a shot break if you're in need of some gift ideas for friends and family.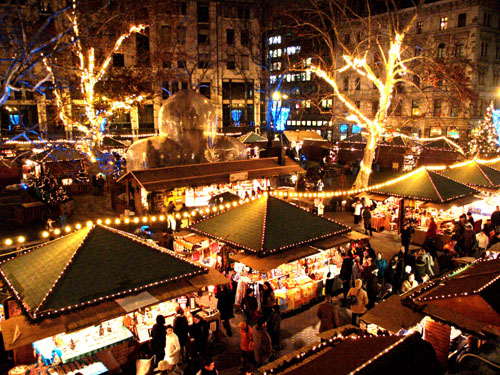 A bit about Fira de Santa Llucia
The Fira de Santa Llucia market has been held since 1786, although it's changed quite a bit over the years. The festivities centre around Barcelona's cathedral and you'll find a range of entertainment and market stalls to keep you amused during a day or two here.
However, one element has always been important at the event – nativity scenes. If you want to pick up some figures for your home, this is the place to do it, while there are also displays of the nativity dotted around the market.
When is it?
In 2012, the Fira de Santa Llucia will open on November 25th and there will be stalls and activities here right up until December 23rd. The opening of the fair corresponds with St Caterina's day.
What can I buy?
As you might expect from a large Christmas market, there's plenty on offer here for every kind of shopper. From plants and food to jewellery, clothing and festive decorations, the Fira de Santa Llucia has it all.
Spend a day browsing the colourful stalls to see if there are any unusual gifts you want to take home with you. In addition, nativity figures are a prominent fixture and will make a lovely memento of your winter trip to Barcelona.
Another item you'll notice on sale is the Caga Tio, which basically looks like a log with a smiley face. These are a tradition within Catalan Christmas celebrations and are very similar to the Mexican piñata, where you hit the log with a stick until it breaks and releases a host of sweets and treats for the children.
Activities at the market
There is a wide range of activities and performances going on around the Fira de la Llucia, with carol singing and storytelling just two of the options. If you can, time your visit to fall on the 18th day of the market (this year that will be December 13th), as this is when some of the most interesting festivities take place.
In the evening, there is a colourful parade, where sweets are thrown into the crowd. Performances of Christmas carols will happen throughout the day, while there will also be a dance show to round off the proceedings.
If you head to Barcelona ahead of November 25th, there is still the chance to get involved in the festive fun, as the Association of Barcelona Nativity Scene Makers will hold a series of workshops about how to create the perfect crib scene. These are scheduled of November 15th, 17th, 19th, 22nd, 24th and 26th.
Top tips
If this is your first time at the Fira de Santa Llucia, it's advisable to leave plenty of time to browse the range of stalls, as there are more than 200 within the square in front of the cathedral. Try to allow yourself a couple of days to soak up the atmosphere so you don't have to rush.
It's also sensible to book your accommodation in Barcelona well in advance, as this is a popular time of year to visit the city and get into the festive spirit.