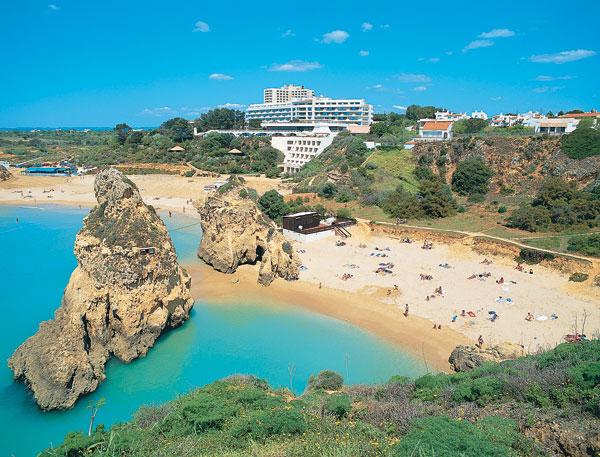 Located in the southern area of Portugal, Algarve has been the destination for winter-sun-seekers for many years. Despite being bordered by the Atlantic Ocean to both the south and west, it is warmed by the Gulf Stream and experiences a Mediterranean climate with hot, dry summers and mild, sunny winters. With such pleasant weather, over 300 days of sunshine in any given year, plus numerous activities and sights on offer, it's no surprise that cheap holidays to Algarve with icelolly.com are so popular.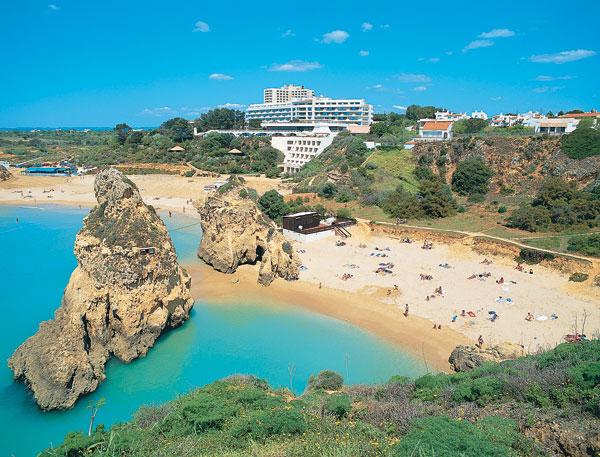 Herein, the top 5 things to do/places to visit while in Algarve are listed as follows:
1. Beaches
Just west of Faro on  Algarve, the coast changes geological character with the eastern half, the sotavento (leeward strip), comprising long sandy strands sheltered by spits, sand bar islands and lagoons, with calmer and warmer waters. The western part, the barlavento (windward), between Faro and Sagres has a more varied coastline with ochre cliffs, fantastic rock formations, grottoes and beefier waves. These, together with cliffs soaring up to 60 meters that turn an impressive shade of slate-black are a must see for anyone visiting Algarve. Further, visitors are cautioned against swimming where flags warn them not to because of the undertow.
2. Festivals
Despite Algarvians not being big on festivals as their compatriots, things are different on the inland. Almost every weekend, there is a baile (family celebrations in honor of various saints) and for a small fee, visitors can be served a dinner of chicken and snails. Afterwards, everyone from teenagers to grannies dances to traditional bands.
3. Golf
Half of Portugal's 45 golf courses are in Algarve which makes perfect sense as the weather is beautiful throughout the year. The golfing high season runs from October to April and visitors are drawn by the fact that one can play until nightfall at all courses. Further, all courses are open to all comers as long as one holds the maximum handicap. If one intends to play more than a couple of rounds, then a package would be ideal. Several of the more expensive hotels offer discounts on green fees at local clubs and other golfing privileges, such as reserved tee-off times. Examples of famous Algarve courses include the Carvoeiro Pestana Golf Club, the Sheraton Pine Cliffs, and the Vale de Milho etc.
4. Walking
Despite the heavy commercialization along the coast, much of Algarve still cries out for slow exploration by foot. Often inaccessible by car, visitors are bound to discover lonely beaches backed by tiny whitewashed settlements, lush valleys with streams trickling through an abundance of scarlet poppies, eucalyptus, pine and cork-oak studded mountains. Visitors are advised to take plenty of water in addition to wearing sturdy shoes and light fitting clothes. The best areas to walk are away from the resorts, and usually from the Rio Guadiana in the east to the magnificent windswept coastal walks of the far west.
5. Water sports
Visitors are encouraged to make a big splash in the summer, with every activity on offer somewhere along the coast. Most major resort beaches offer water-skiing, sailing, scuba diving and windsurfing tuition on the beach. Vilamoura is the main water-sports center of the region and one can hire boats at its marina too.