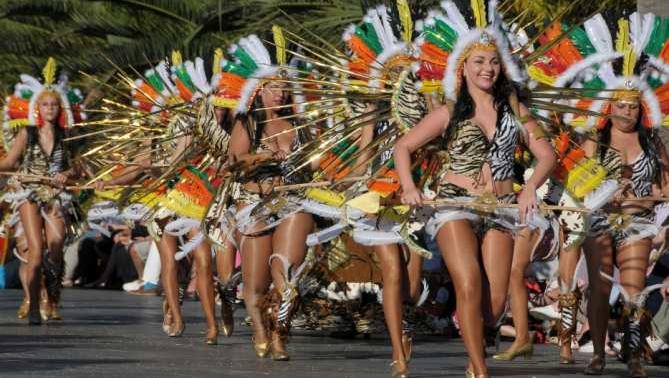 As a beautifully situated island ripe for holidays and vacations of all kinds, Tenerife in the Canary Islands is a place not to be missed. There's always something going on at all points in the year, but just incase you need a few suggestions, here's a list of the month by month activities taking place that may be a part of your amazing Tenerife holidays!
January – The biggest holiday of the year (which partially belongs to the year before), is New Year's and you'll want to make sure you book this well in advance as spaces do fill up. This is one of the few holidays that everyone is familiar with and taking part in it requires  you to do little more than show up!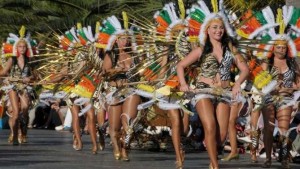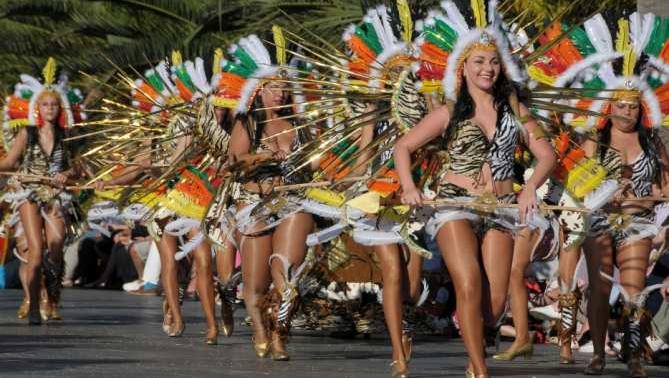 February/March/April – Depending on the year, Carnaval is held either in February or March and this is a celebration known the world over, being right up there with the one in Brazil! In addition, Easter also may fall in March or April and all the celebrations that go along with it, honouring the Christian holidays and taking part in the revelations that extend to the locals as well.
May – Fireworks are popular in most celebrations around the world but on May 3rd, Los Realejos hosts a firework battle that is definitely worth checking out. Considered by many to be one of the best displays in all of Europe, you'll definitely want to plan to attend well in advance.
June – Corpus Cristi is typically observed in June (although depending on the calendar, it can be in May) and has sand and flower carpets paraded through the streets in La Orotava – arrive early in the afternoon to see them before they are destroyed by the evening crowds!
July – In Puerto de la Cruz during July you can witness the Fiestas del Carmen where an effigy of the Virgin del Carmen is paraded through the streets to the water where it blesses the local fishermen by being put on a boat for a sea parade. Also in Santa Cruz in July (July 25th) you can take part in the anniversary celebrations for their victory over the English in 1797.
August – One of the major celebrations in the Canary Islands honours its patron saint, Nuestra Senora de Candelaria and is held on August 15th for a week. With approximately 250 000 people turning out for the festivities, you can be sure there are good times to be had!
September – Rural county/show fairs are held in September and depend on the village in question. The food is great and the entertainment is lively, but be sure to check for specific celebration dates depending on the locale.
October – Celebrations are held in Buenavista del Norte for the town's patron and is a weeklong event filled with food, fairs, fireworks and all night parties.
November – The month starts off sombre and respectful with the All Saints Day/Day of the Dead celebrations on Nov. 1st and 2nd respectively but ends in a strange and raucous manner with Tablas de San Andres on Nov. 29th. On this last day, a party that is unique to the Canary Islands sees sledding down vertical streets, chestnut feasts and children making noise with metal – a sight to behold for sure.
December – Christmas is the obvious one here, in addition to New Year's Eve, but also here is Constitution Day on December 6th and Immaculate Conception Day on December 8th. There may be some serious need for celebration if anyone nearby wins the El Gordo lottery on December 22nd, so be sure to be nice to everyone you meet!