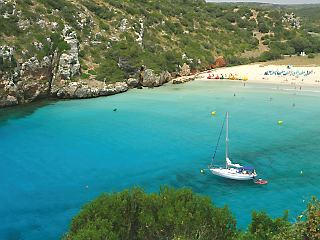 Beaches are a popular holiday destination but for the more adventurous they can quickly become old. Spice up your 2013 beach holiday this year by traveling to one of these unusual seaside destinations.
Miles of gorgeous black sands characterise Iceland's Vik Beach. The dark sand and the inky rocks that dot the beach are a result of volcanic activity from the Katia volcano. Dark basalt columns rise majestically out of the choppy waters. Varied and interesting wildlife inhabit this beach, making it the perfect destination for naturalists.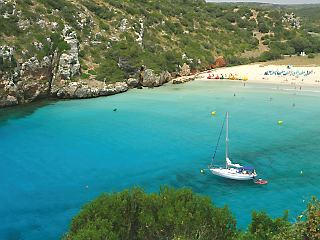 A cinder cone hill on Kaihalulu Beach in Hawaii causes the sands to be a rich red colour. Beautiful cliffs and lush vegetation make this picturesque location a tourist favourite.
New Zealand is home to the
Hot Water Beach
, so called because of the steamy temperatures of the ocean. High temperatures of 64 degrees Celsius are achieved through underground hot springs. Beachgoers often bring shovels to dig pools in the sands so they may enjoy a bath in the soothing hot water.
Years of tossing rubbish in the Pacific Ocean had a surprising result on Glass Beach in Fort Bragg, California. The ocean polished the numerous glass products thrown in the ocean and washed them up on shore. The beach is covered in what appears to be glittering gems that are in reality old bottles. Strict laws protect the smooth glass pebbles from overenthusiastic souvenir hunters.
The Telegrafbukta Beach in Norway is located in the cultural hub of TROMSØ. This beach offers the chance to claim a front row seat to the spectacular northern lights. This area of Norway offers the best view of the dazzling light show of the Aurora Borealis that is on display during winter and spring months.
Tens of thousands of interlocking basalt columns make Giant's Causeway in Northern Ireland an unusual sight to behold. The geometric columns form hexagons that look like giant paving stones. The unusual beach was formed millions of years ago by intense volcanic activity.
Visitors to Red Beach in Santorini, Greece may feel that they have stepped off Earth and onto Mars. The sands of this beach are a rusty red colour that is formed from volcanic rocks. Towering red cliffs that were formed by lava from volcanic activity make a majestic backdrop to the red sands.
Alaska is home to Petroglyph Beach in Wrangell. This beach contains enormous prehistoric rock carvings littered at intervals on the sands. History lovers will enjoy a visit to the wild coasts of Alaska to view these incredible examples of prehistoric art.
Spectacular natural limestone formations grace The Jurassic Coast of Dorset and East
Devon in England. Magnificent arches and sheer cliffs make this beach a stunning sight to witness. The Jurassic Coast offers a rare look into million-year-old geology.
A tiny invertebrate, called Foraminifera, lend Pink Sands Beach on Harbour Island in The Bahamas its pearly pink colour. This beach has over 50 miles of the rosy sands. Travelers to this beach can enjoy diving and horseback riding.
Bio – this article was written by Ross who is a freelance travel blogger and writes at blog.netflights.com and loves travelling an unusual holiday destinations.