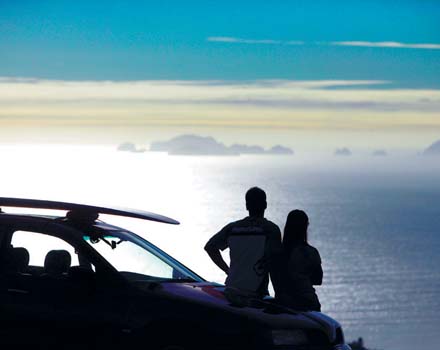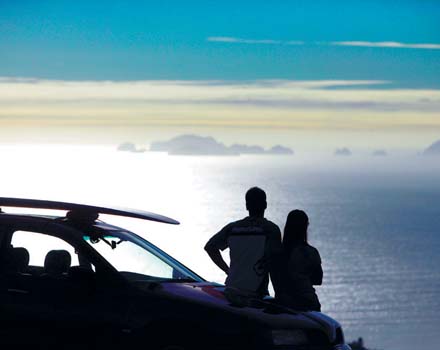 Having your own car on holiday gives you the freedom to discover, explore and really make the most of your trip. You could even make a multi-centre holiday for a real adventure! Here are some ideas for great driving holidays around the world.
Cornwall
Cornwall makes a great base for a shorter self-drive holiday, as there's so much to discover in a relatively small area. Trelissick is a great place to stay as you can easily reach the beautiful coast on the Roseland Peninsula or the cathedral city of Truro. Equally you can drive a bit further to get to attractions such as the world-renowned Eden Project – it's got both outdoor activities and of course the indoor tropical biomes so even if the British weather turns you won't be stuck out in the cold!
South of France
The South of France is a beautiful backdrop for a summer road trip, particularly if you can get your hands on a convertible! You can either choose to fly to Nice or Marseille and collect a hire car, or to take your own car across the channel by car ferry or the Eurotunnel. Bordeaux is absolutely beautiful and a must-see. There are a wealth of museums to see, don't miss the Musee des Beaux Arts with its fantastic collection of post-Renaissance works. Then head to the newly refurbished riverfront area and sit out at one of the many cafes watching the sunset with coffee and French pastries.
California
For something further afield, California is fantastic. The geography and infrastructure of the State makes it perfect for a driving holiday, ideally you'll need between ten days and two weeks to make the most of everything. Fly into San Francisco and spend a few days exploring and hopping on and off cable cars. Make sure to go to the historic area of Fisherman's Wharf and sample the city's freshest seafood. For a spooky trip get the ferry over to Alcatraz, you can even go inside one of the solitary confinement cells!
Once you've finished exploring the city, collect your car and make way for the Pacific Coast Highway to take in some of the most beautiful and dramatic scenery California has to offer. There are some great choices about where to go from here depending on how long you want your trip to be. One option is to head for Los Angeles – it's a complete contrast to San Francisco, you wouldn't believe they're in the same state! From LA you can also take a day trip to Disneyland in Anaheim – it's only half an hour's drive and will definitely be a huge hit if you've got the kids with you!
Drive Safe
Wherever you decide to go, stay safe while driving. Always have plenty of snacks and water in the car just in case you breakdown, and make sure you organise some breakdown cover from the companies such as Breakdown Direct to rescue you if you do! Take plenty of breaks and most of all enjoy the beautiful scener