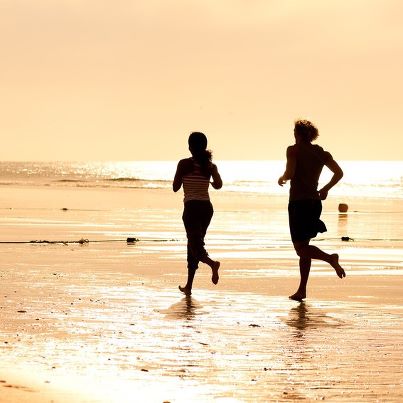 What could be better than a beach vacation? You can listen to the relaxing sound of the waves as they hit the shore – and there is all of that warm sunshine to enjoy. It can easily feel like paradise! This is especially important if you need a break from all of the stresses and responsibilities of your day-to-day life. But sometimes, smack dab in the middle of your relaxing trip, you can find yourself a little, well…bored. If you're looking for some ways to liven up your beach vacation, you're in luck! Here are a few ways to do it.
Find Another Place to Relax
Getting tired of all that sunshine? Then head indoors, instead! Most beach hotels and resorts offer a range of spa packages. If you're interested in getting a massage, manicure, pedicure, or facial, then check out the amenities that your hotel offers. You can take a break from lounging around by the water and get pampered in a totally new way. This is one easy way to change up your beach vacation.
Make the Most of the Water
The water can be nice and calming to sit near…. but it can be just as fun to actually go in! On a beach vacation, it can be tempting to lie out and read a good book all day long. It is a good idea to mix things up a little bit by participating in some beach activities, too. If you find yourself getting tired of the same routine, go for a quick swim. You may also want to try going snorkelling, or scuba diving. The hotel that you stay at is sure to offer water related activities that you can try! Have fun with it and don't be afraid to get a little adventurous. It will certainly liven up your beach vacation.
Eat and Drink Something Different
Even on vacation, it's easy to fall into a rut. You may find yourself ordering the exact same food and drinks day after day. Sure, you love that pecan salad, but do you really want to eat it for an entire week? Probably not…so change things up a bit! Order something different instead. Ask the bar tender or waiter what they recommend. You may even want to ask other travellers what they've enjoyed during their stay. That way, when you're sipping a drink on your beach chair, it won't be the same old thing.
Use the Beach to Your Advantage
All of that white sand shouldn't just look good in your photos. You need to make the most of it on your trip, too. During your trip, you can play a fun game of beach volleyball, build a sandcastle, or go for a run along the shore. This will help you to liven things up without ever actually leaving the beach!
Even if you love relaxing by the beach, sometimes you need to change things up a little bit. Thankfully, there are some easy ways that you can do it! Make the most of your beach vacation by making a few simple changes to your daily routine.