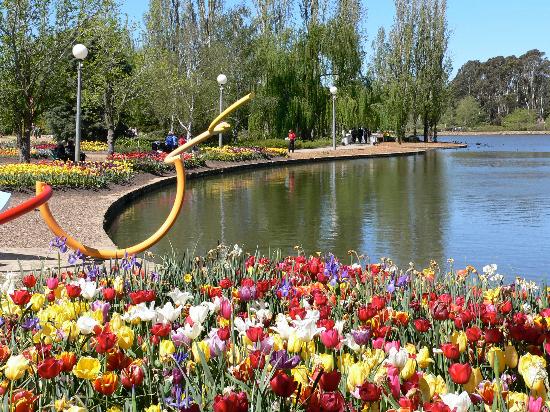 For the Northern Hemisphere, October is a time of changing leaves and cooling temperatures – very little blooms. This makes it easy to forget that in some parts of the world the reverse is happening, reminding us once again that there are no universals when it comes to monthly traditions!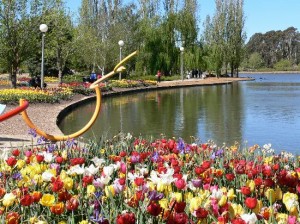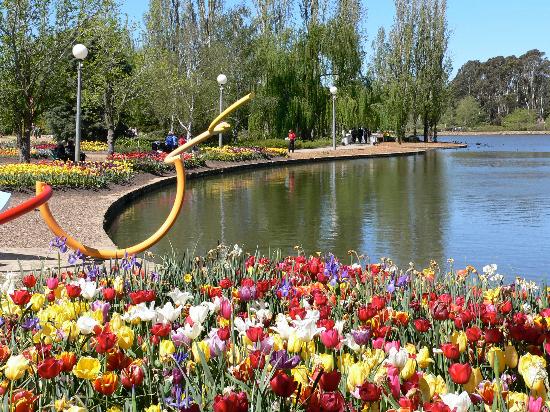 Australia is a great place to visit for its beaches, wildlife, history and people but it's also a great destination for garden enthusiasts. Even if you don't know the first thing about plants or flowers aside from 'they're pretty', you can appreciate taking a walk through the various botanical gardens that lend themselves to beautifying the land down under, in particular the ones in Sydney that offer the perfect spot to photograph the Opera House and Harbour Bridge. Due to the beautiful landscape and history, Sydney wedding destinations become very popular for couples planning their wedding, and you really can't blame them – it's a gorgeous destination.
Below are a list of a few of the flower festivals held in Australia every year – if you happen to be in the area, why not check them out?
Bowral, New South Wales
The fictional home to Mary Poppins is the real life home to many historical estates in addition to the annual celebration known simply as Tulip Time. An attraction that draws gardening enthusiasts and regular people from all over the country and abroad, Tulip Time has over 100 000 tulips and 25 000 other flowers planted in the town centre and runs from September until October.
Blue Mountains, New South Wales
The small town of Leura located within the Blue Mountains municipality is the site of a celebration of things that grow each October. In addition to being a beautiful destination regardless of the time of year, the Leura Gardens Festival sees people coming from all around to visit the many private gardens that are opened each year to raise money for the local hospital.
Canberra, Australia Capital Territory
Perhaps one of the best known flower festivals in Australia is found in the capital city, drawing over 400 000 people in 2011 alone. Floriade as it's known, (coming from the latin word floriat – which means to design with flowers) is such a big deal because it has over 1 million bulbs and annuals to bloom at the same time, resulting in an explosion of colour in various designs and shapes. It's a festival that sees involvement from young and old alike, complete with musical acts and art displays.
Toowoomba, Queensland
Known as the 'Garden City', Toowoomba is home to a flower festival of its own this time of year called the Carnival of Flowers. Although it starts in September, much of it can still be enjoyed well into October, weather permitting. Central to this celebration is a display of the town parks and gardens, in addition to home garden competitions and a parade with flower floats, similar to America's Rose Bowl Parade.