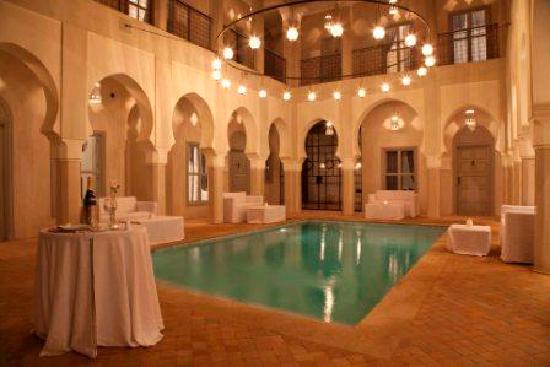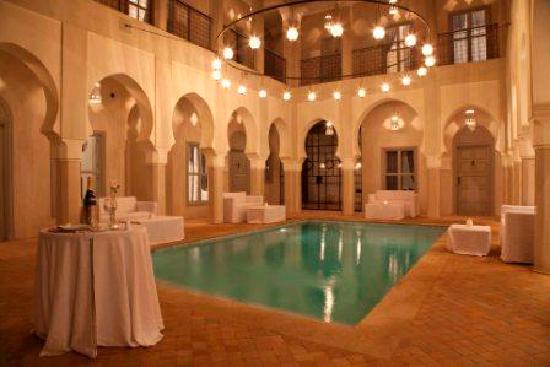 Travelling is one of the most amazing, eye-opening and truly enlightening things you can do in life. There's nothing quite like a year-long travel experience where your only question upon waking is, "Where to next?". But the truth is, heavy backpacks and hectic hostel life just isn't for everyone. Today, there are so many ways to travel if you want to explore the world and broaden your mind; week or month long journeys several times a year can be just as edifying and fulfilling as a year-long itinerary.
If never-ending bus and train journeys or eating and sleeping cheap makes your heart race (with horror rather than excitement), or you want to wind down in a place where pillows will be fluffed and bath oils are replaced daily, read on for my list of the top 3 luxury spa travel destinations.
Marrakech, Morocco
Like two sides of a coin, this city is a place of extremes. It could be somewhat of a culture shock, particularly for young female travellers who experience Marrakech for the first time. On one hand you have the colourful markets, street performers and snake charmers (beware of money swindlers and pick pockets in these areas) and on the other hand you have the flipside of opulent spas, sumptuous hammans and traditional Moroccan massage. Read more about luxury hammans on the Rough Guides website, here.
Chiang Mai, Thailand
Known for its bustling city streets and wild nightlife, Thailand may be a surprising destination of choice. But what most people will tell you about Thailand is that their customer service is second to none. Nowhere else in the world will you ever find a service industry quite as flawless. Thai people are amongst the most friendly in the world and this shows in the way they treat their guests. Chiang Mai is home to various famous spa hotels including Four Seasons, the five star Rachamankha Hotel, and the Chedi Resort. Visit the Tropical Sky website to find out more about gorgeous luxury Thailand hotels and resorts.
Grindavik, Iceland
For a spa experience with a difference, there is no other destination more spectacular than the Blue Lagoon in Grindavik. This eerily barren area of Iceland (near Keflavik airport) has a beautiful natural geothermal spa. And at the bottom of this incredible world wonder, right at the bed of this geothermal pool, you will find a band of natural mud which will do your skin wonders. Dive to the bottom, scoop some up and create a nourishing face mask. Head over to the Smart Girl's Travel Guide for a first-hand account.