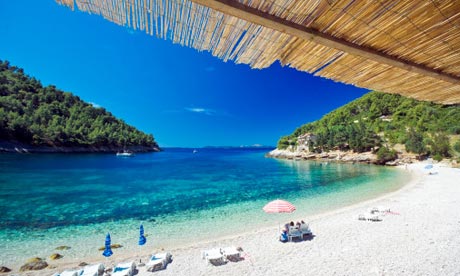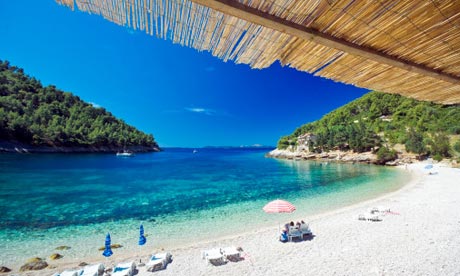 I'm a self-confessed beach bum. But as a Brit, white sandy paradise is not something I find on my doorstep. Quaint English countryside? Breathtaking lakes or dreamy Scottish highlands? Rolling fells and endless stretches of greenery? We have all that here in Britain. But the sizzling heat of the sun on powder-soft sands and the relaxing sound of calm, rhythmic waves is something I can only dream about when I'm stationed back home.
I believe that seeing the world's beaches with starving eyes gives me a more appreciative view on some of our planet's most amazing beach travel destinations. Here's my ultimate beach wishlist by country/region, some I have ticked off and some I am yet to visit!
Croatia
I have a lot of love for Croatia; from its bright blue waters and incredible seafood to its wide offering in boutique music festivals, this coastline country is completed by the beauty of the Adriatic sea. Some of the best beaches in Croatia include:
Bacvice beach in Split
Spiaza beach on Susak Island
Queen's Beach in Nin (near Zadar)
Uvala Dubovica on Hvar Island
A personal favourite area of mine is Pag Island, where there's an incredible blend of beaches (although pebbly), deep and interesting culture, lively tourism and nightlife, and the allure of freshly caught fish suppers every evening.
Antigua and Barbuda
Antigua is home to 365 beaches. Now that's a different beach for every single day of the year, making Antigua and Barbuda a must-visit destination for beach lovers. Antigua has a colourful history and offers travellers a laid-back and relaxing place to wind down whilst soaking in the culture. It's a truly unique place and here are some of its best beaches…
Dickenson Bay, north of St. John's
Prickly Pear Island
Johnson's Point, Urlings
Turner's Beach, South West Cost
Driftwood Beach, near Jolly Harbour
Hawksbill Beaches, Five Island Peninsula
The beauty of Antigua's beaches is the diversity and variety. There's simply so much choice, with every single beach offering something different. Dickenson Bay is said to be one of the finest beaches around whilst Prickly Pear Island offers a more secluded island feel and is one of the most sought after snorkelling hotspots. Or for sands as soft and as white as flour, Hawksbill Beach is the place to go.
Sardinia and Italy
For something a little closer to home, I love Sardinia and the rest of the Italian coast. For me, it's the best of what feels like the Caribbean in Europe combined with the most fantastic seafood pasta dishes (and great, great wine!). Some of my favourite / bucket list beaches include:
San Giovanni di Sinis
Rena Bianca, Santa Teresa Gallura
San Teodoro
Rabbit Beach, Lempedusa
Cala Mariolu, Baunei
Cala Goloritze, Baunei
Bay of Silence, Sestri Levante
San Giovanni di Sinis is great for travellers who love to avoid the "touristy" hotspots – it's a local gem and untarnished by visitors. If you love a lively beachlife with bars and a friendly local population, try San Teodoro. Or for an active travel experience with snorkelling and diving, Rena Bianca is a must.