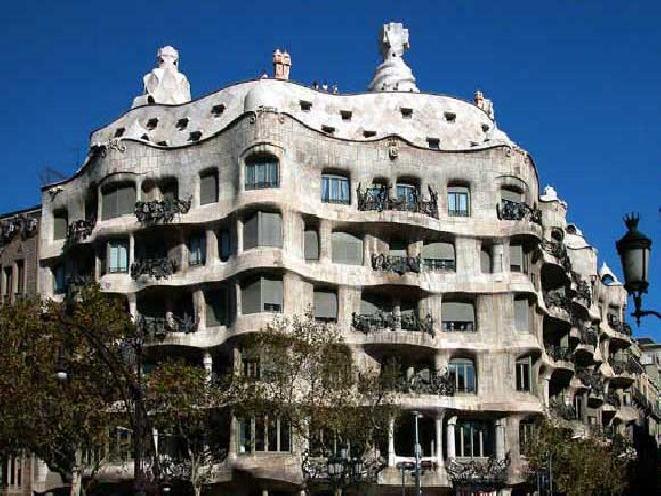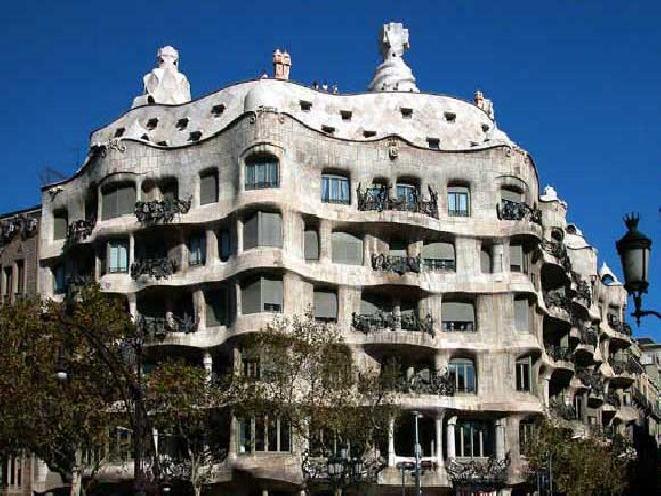 Spain has so much to offer, and Barcelona will likely be your welcome to the country. With so much to do and so little time, you will be hard-pressed for what you should see and do. After getting your flights to Barcelona sorted, let this run down of Barcelona in a heartbeat be your starting point to a fantastic stay in this vibrant city.
Architecture:
One of the biggest contributors to the utterly amazing and incredible architecture that will adorn numerous streets and squares is that of Antonio Gaudi's. His creations are whimsical, odd, and yet very beautiful. His most popular masterpiece, which is still under construction, is the Sagrada Familia. Somewhat resembling of a melting sand castle, this building will amaze and perplex any visitor that arrives.
His other pice of art is a building called La Pedrera. This funky building looks like it's wobbling and uneven with its crazy curves and odd dips in the structure.
Lastly, his other famous structure is a park, Guell Park. Gorgeous intricate tiles are scattered and pieced over sculpted animals, gingerbread looking houses, and crazy looking walls. Walking around this place will make you feel like you stepped into another dimension.
Despite Gaudi being the most popular architect in the area, this isn't to say that there isn't more. Taking a stroll around the streets will prove that.
Museums:
With such rich culture, it's no surprise that this city will offer up some of the most magnificent museums the country has to offer. How about roaming around some of Picasso's most known collection of masterpieces? The Musea Picasso holds over 3,800 pieces dotted through the five palaces that make this building. There are temporary exhibits here as well.
The Fundacio Joan Miro is considered one of the most amazing museums we have on earth today. An airy gallery showcases magical pieces of art work from this Harvard Design school graduate with over 225 paintings, 150 sculptures, and if you can believe it, over 5,000 of his drawings.
Food and Fun:
The Spaniards love their food and fun and they like to take their time with each. Spreading out their dinner over a course of a few hours, one can enjoy so much. Thanks to tapas, you don't have to eat 100 pounds of food to taste it all though. Their tapas, or small dishes, make for the perfect dinner for those who just can't decide what they want to eat because everything looks so good! Croquetas, Tortilla Espanola, and patatas bravas are only the tipping point
After you have had your fill, it's time to have some fun! Despite those plates being small, no one can argue that a little dancing couldn't help shake some of those extra calories off. Get your dancing shoes on because while in Barcelona, there's always a dance floor somewhere. Take yourself to a traditional Catalan dancing event, take flamenco classes, or just live it up at a nightclub.