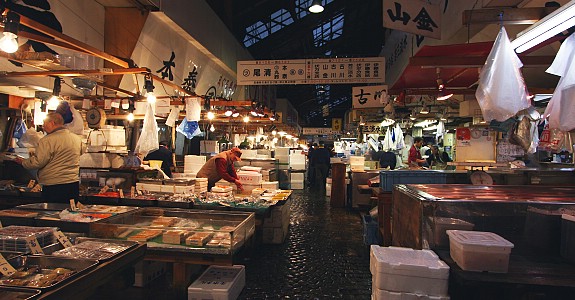 Tokyo is a city that is full of varied activity and things to do. In one breath, a metropolitan city second to none in size and modern amenity, and in another a city that still tries to hold on to aspects of Japanese culture. A few of the best things that you can do while you are spending time in Tokyo include.
Tsukiji Fish Market
The Tsukiji Fish Martket is the world's largest fish market and a wild cornucopia of activity as workers get fish ready for sale. Visitors can come to the fish market in all of its glory between 5 – 9:30 am as two installments of 60 guests are allowed in to see the market in action. If you want to see the fish market during this early morning period you can begin registering at 4:30am. Come after 9 am for a less wild and authentic experience and be sure to have a sushi breakfast while here.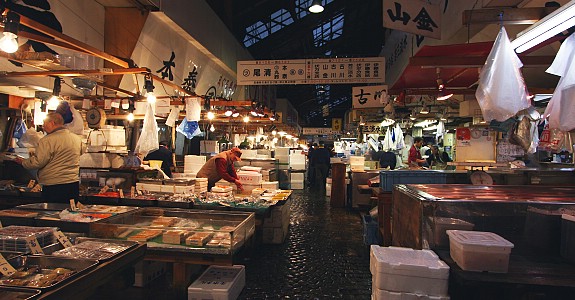 Sumo Wrestling 
Forget watching WWE wrestling this is behemoth men actually doing a real competitive sport against each other. If you happen to be in Tokoyo during the three installments of the grand tournaments – two week long events in January, May and September – head down to Tokyo's National Sumo Hall. The event is ripe with ceremony and will be a cultural exchange before the first actual bout begins. Tickets cost around $20 dollars US. If there is no tournament on while you are in Tokyo it is also possible to check out training sessions of the sumo wrestlers.
Meiji Shrine
The Meiji Shrine is Tokyo's most famous Shinto Shrine. Dedicated to the 19th century emperor that opened the west up this wonderfully serene shrine – complete with a fantastic torri gate which stands 40 feet high and leads into a 200 acre park made up of 1,500 year old cypress trees – is one of Tokyo`s must see places. The Meiji Shrine is a great spot for taking a reprieve from the hustle and bustle of Tokyo and seeing what the past was like in this city. On weekends you can see traditional wedding processions near the shrine.
Yoyogi Park
This is the infamous park where bizarre clubs get together to practise dancing and singing. In a city full of varied sub groups this is where they come to be seen. Expect to see varying talent levels from the pretty good to the shocking and comically bad. The most famous draw at Yoyogi Park is the Sunday morning American pop music dress up and dance off. Be sure also to head to the North and West sides of the park, away from this extroverted wildness, for a more pristine and casual park experience.