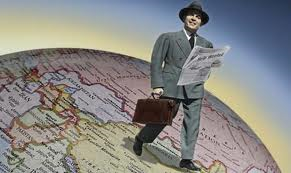 TURTLE CONSERVATION IN COSTA RICA
In the South Pacific beaches there are four different species of sea turtles which can be seen nesting at different times of the year. The four species include the leather backs, the Hawksbill, Lora and Green and unfortunately they all fall under the danger of extinction. Your major task here will be assisting in making sure that the eggs are not destroyed before they hatch. Sometimes it involves protecting individual nests or collecting eggs and taking them to safe hatcheries. When the eggs hatch the hatchlings are led to the sea. If you love nature and getting involved in worthwhile projects then doing sea turtle conservation in Costa Rica is the place for you.
DISNEYLAND STAFF IN FRANCE
Most of us have grown watching the Disneyland cartoons and sometimes even dreaming of going to Disneyland someday. If that has been your dream then turn it into a reality by working in Disneyland France. With the thousands of people visiting Disneyland, there is always a demand for hospitality, entertainment and tourism services.  Disneyland is always looking for staff to help run its theme parks, seven hotels and its shopping, dining and entertaining complexes.
WORK AT A SUMMER CAMP IN AMERICA
Summer Camps provide a wonderful environment for kids from all over the world to get involved in different kinds of activities and sports while getting introduced to different cultures and making new friends. They also provide work abroad opportunities for those willing to work directly with children or those interested in working behind the scenes to ensure the camps run smoothly. Some of the roles include Camp Counselors, Special Counselors and Support Staff. Working at a summer camp gives you an opportunity to gain life skills, improve the appearance of your CV, and make money.
WORK IN A SKI CHALET IN FRANCE
France is an amazing destination for ski holidays, the Alps are normally the victims of the ski enthusiasts and the ski chalets in France are always crammed with people. If you are a people person, love being in activity filled areas and can provide hospitality services then you are the perfect for this kind of job. You are required to create sumptuous meals for your guests within your given budget, clean after your guests, and make sure that your guests enjoy their stay fully. This kind of job is worthwhile as you get to use the ski facilities free of charge. What's more, most ski chalets provide transport and accommodation for you.
HOLIDAY REP IN SPAIN
If you are really bored, I mean it is summer and all your friends have an excuse to be away then find an excuse to be away too by signing up for a job as a holiday rep in Spain. You might end up having more fun stories to tell your friends than they will have. The job involves organizing parties, getting into cruise ships, meeting your guests from the airport and making sure that all the guests are well entertained.