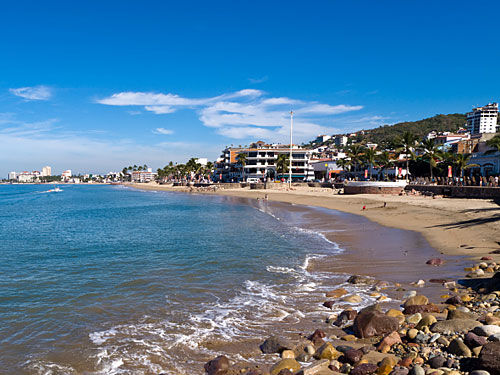 Okay, admit it: you've been dreaming about Spring Break. It's okay…we have all done it at one time or another. Even though this time of year is typically associated with crazy parties, teeny tiny bikinis, and letting loose, that doesn't have to be a bad thing! If you're ready to cross this one off of your travel to-do list, here are the ultimate Spring Break vacation spots for you to choose from.
Las Vegas, Nevada
Where could be better to experience Spring Break than in Las Vegas? This city is known for being one of the best party destinations all year long. With tons of nightclubs, poolside bars, and live entertainment, Sin City would be one heck of a place to live it up. Even though you aren't on a tropical island, you can still make the most of this spot by heading to a day club, like Nikki Beach at the Tropicana Hotel or Wet Republic and the MGM Grand.
Nassau, Bahamas
If you've got a little extra cash to spend for your getaway, then going to Nassau in the Bahamas will certainly be unforgettable. With tons of sun, white sandy beaches, luxury resorts, and an incredible nightlife to take in, this is one best bahamas tourist attraction you don't want to miss.
Puerto Vallarta, Mexico
Sometimes, money is tight. That doesn't mean that you can't enjoy your Spring Break, though! It just means that you need to go somewhere that won't totally break the bank. One great place to do that is in Puerto Vallarta, Mexico. They have lots of lower cost bars and beach parties during this time of year. So, you can still get the vacation you need at a price you can afford.
Punta Cana, Dominican Republic
Are you a beach bum? Then your Spring Break would be best spent in Punta Cana. There are many gorgeous beaches to relax on – or party on. If you're looking for an all-inclusive resort, there are also many of these to choose from. Even more important, is the nightlife and live entertainment. You definitely won't run out of places to go or people to see.
Daytona Beach, Florida
There is just something about Daytona Beach. It is one of those classic Spring Break spots that never really goes out of style! Sure, the area may be a little bit old-fashioned, but you can still have a killer time while you're there. Plus, it is a great destination if you are a little bit budget conscious. You can find discounted hotel rooms and cheap food throughout the area.
Cancun, Mexico
To really have that classic Spring Break experience, you simply can't pass over Cancun. That's right, bikini contests, shots of tequila, and parties that last all day and all night make this area one of the most popular Spring Break destinations. If you can brave the crowds, you're sure to have a good time.
Are you gearing up for Spring Break? Then you have tons of great options to choose from. Whatever your budget may be, you can still have a great time and get your party on. So, be safe and enjoy the sunshine.