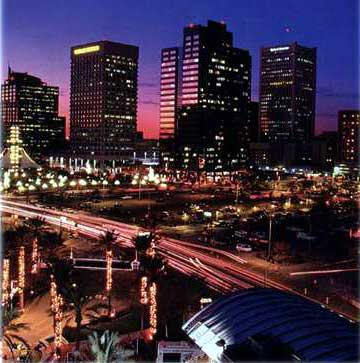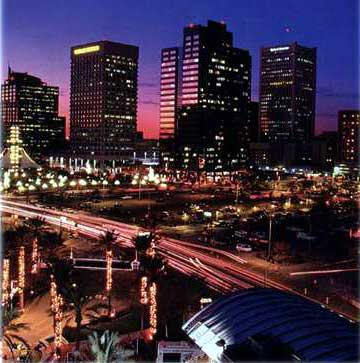 Nightlife in Phoenix is vast and varied – boredom is not an option in this thriving city, whether preferences lean towards nightclubs, restaurants or theatres.  Staying in Phoenix vacation rentals and discovering a buzz will not be difficult and the range of clubs will have you scratching your head deciding which of them to visit.
There is a large gay community in Phoenix and many of the clubs accommodate this lifestyle from the country music club of 'Charlie's' on West Camelback Road, where patrons can join in with the line dancing lessons and 'Forbidden' in Scottsdale – the DJ's like to pump out hip hop to the Latin dance scene of Karamba.  All of these clubs serve food and have themed evenings, so check once your holiday has started.  Graham Central Station has something for everyone – with five rooms boasting a different theme, from rock to Karaoke.  Wear trousers if you plan to ride the mechanical bull!
Dining on traditional American food will be a high priority, especially as there are over three hundred places to do so.  Sports bars, cafes and restaurants seem to be everywhere you turn, many of them serving soul food, buffalo wings and burgers.  Zoe's Kitchen on McDowell Road offers more diversity, serving Greek and Mediterranean dishes alongside modern American fare.  For sports, music and cheap drinks pay the Ice House Tavern a visit.  This is billed as 'Arizona's best Hockey Bar' but you can watch football on the big screens or join in a game of darts, whilst enjoying music and the friendly, community spirited atmosphere.  You can also take along your own meat to cook on the outside grill or opt for something from the fast food and barbeque menu.
Those who enjoy the theatre will be delighted by the choice of venues that plays, music and comedy are shown.  The Comerica theatre hosts musical and comedy events.  Standing room is available for big, rock acts, otherwise it is recommended to stay in your seat.  If a more sedate evening is on the cards, the Arizona Broadway theatre may be a better choice.  Here a variety of acts will provide the entertainment whilst dinner is served.  This venue is quickly becoming a favourite with locals and tourists.  For those who are fans of improvisational theatre, Waymire Studio for the Arts offers a show every second and fourth Saturday of the month.  Booking is a must and be prepared to get involved as audience participation happens frequently.
Your trip to Phoenix can be as busy as you want it to be.  A city like this is alive with every type of entertainment so make the most of it.  Days can be spent playing golf, visiting local attractions like the beaches and zoos, trekking, horse riding and mountain biking.  However, the nights should be explored with as much vigour and excitement, from all night dancing at one of the local hotspots to dining on an eclectic mix of dishes and taking in the entertainments on offer at theatres and clubs.