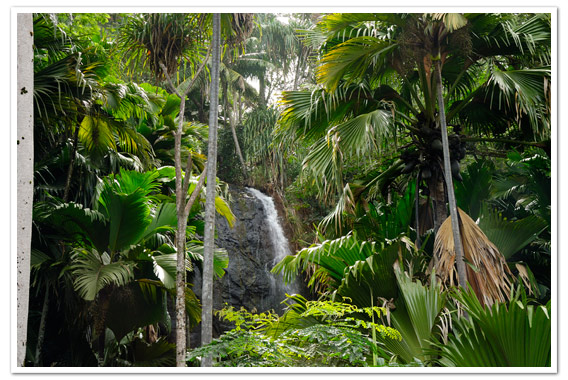 Nature enthusiasts have a lot of places in the world to choose from when picking their next holiday, one of which should be the Seychelles. This country is home to a variety of beautiful natural attractions I love; to find out more about where you can go, read my guide to some of the best sites on the archipelago.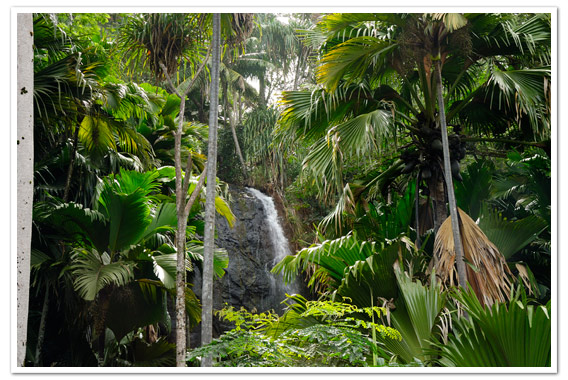 Explore Vallee de Mai, Praslin
If there's one thing I love about going on holiday, it's discovering something in that country that can't be found anywhere else. For those who feel the same, the best place for you to go on your package holiday to the Seychelles is Vallee de Mai.
This can be fond on the second largest island in the archipelago, Praslin. It has a large forest area, which has been declared a UNESCO World Heritage Site as a result of its ancient woodlands.
Among the amazing things you can see when walking among the huge palm groves is the coco-de-mer tree. This grows the world's largest seed, which can weigh 30 kg each. Coco-de-mer plants grow up to 34 m and have leaves measuring 10 m by 4 m.
You'll be blown away when seeing these seeds, but make sure you are on the lookout when walking through the forest, as you won't want one to fall near you!
Spot tortoises in Aldabra Atoll
I am a huge animal lover, and if you're the same, you'll definitely want to visit the Aldabra Atoll. This is the second UNESCO World Heritage Site in the Seychelles and it has been given this status due to it being the largest raised coral atoll in the world.
It is located 1,150 km south-west of Mahe, which is the biggest island in the Seychelles. The big draw about coming here is that you get to see a plethora of flora and fauna.
As well as an abundance of corals, you can spot a huge variety of sea life. In fact, the Aldabra Atoll has a greater concentration of marine life than anywhere else in the Seychelles, so if you love spotting sea creatures, come here!
Among the animals you can find are giant tortoises, and there are more than 150,000 in the atoll, so you're sure to a spot a few during your trip.
Go hiking in Morne Seychellois National Park
One of the best ways to explore natural sights is to really get close to the flora and fauna there. Head to Morne Seychellois National Park and you'll be able to do just that.
The park is situated on Mahe and takes up more than 20 per cent of the isle, so if you're spending all your time lying on the beach, you'll be missing out on a significant portion of the surrounding area.
You can go hiking throughout the national park, and doing so will enable you to see a variety of landscapes. If you stay by the coast, you can take a closer look at mangrove forests. But you can also venture into the island's interior through its thick jungles.
Adventure enthusiasts might also like the opportunity to climb the tallest mountain in the Seychelles, as the Morne Seychellois can be found on the island. It measures 905 m and there are a variety of walking trails that will take you to the summit.