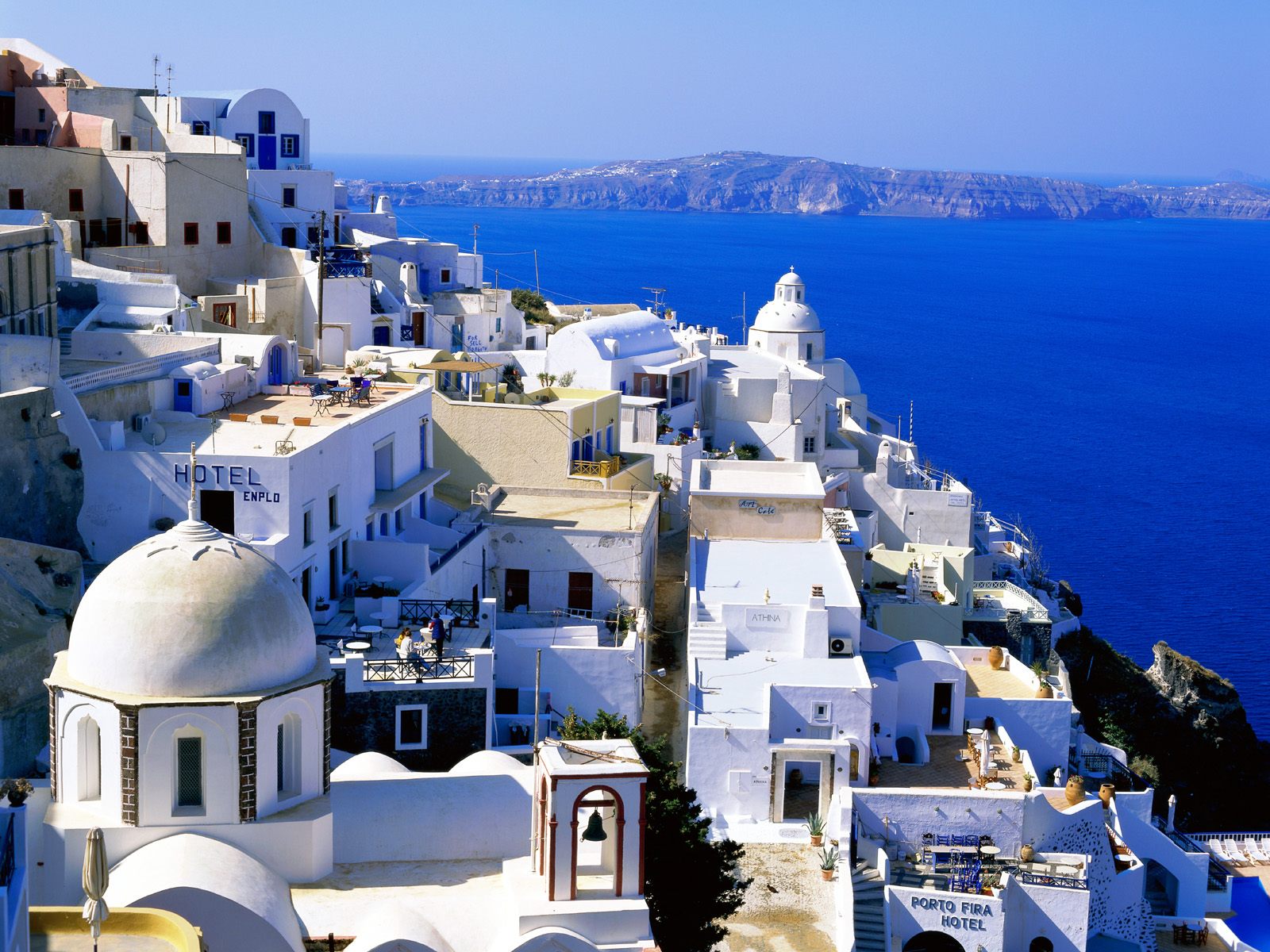 Long a location where people have come for relaxation and good times the Greek Islands promise sun, beaches, and good cheer? Of the islands perhaps the most well known and traveled to is Santorini. Not just an island where people loiter on its beaches and tip their toes into the Mediterranean there is also various other diversions. With a variety of great restaurants, bars, and even historical sites visitors to the Island can mix and match their days while on Santorini. More things to do on Santorini include.
Red Beach
Falling into the tradition of interesting Santorini beaches that have been created because of the Islands Volcanic activity, Red Beach has earned its name because of its reddish volcanic sand. Red Beach, the same as Kamari Beach, has a variety of cafes, taverns and restaurants nearby to it. However, unlike Kamari Beach it is no where near as crowded. Though a beach that is well enjoyed Red Beach is also very difficult to reach according to other travelers. This can be seen as a plus however, as it means that you will be able to stake out better beach front real estate.
Museum of Prehistoric Thira
After enjoying the sites of Ancient Akrotiri a great way to expand your knowledge of the area is to visit the Museum of Prehistoric Thira. This museum houses the archaeological treasures that were unearthed during the excavation of Ancient Akrotiri as well as other digs on the Aegan Islands. Many of the pieces in this collection date back thousands of years and provide a glimpse as to what life was like previously on the Greek Islands. Some visitors have said they weren't happy with the museum's small size, saying that though there were some interesting pieces the best stuff was shipped off to larger museums in Athens.
Ancient Akrotiri
First uncovered in the 1960's Ancient Akrotiri is the remains of a 16th century B.C. military outpost. Destroyed by a volcanic eruption this area has been dutifully excavated for the last 50 years uncovering the fossilized remains of the outpost that also tells the narrative of what life was like here. Exploring this area you'll see fresnoes, prehistoric homes and a variety of ancient pottery.  At present some of the site is still blocked off as construction is occurring to build a protective roof over the site. This site is open from 8:30 am until 5 pm with admission costing around $6 dollars US.