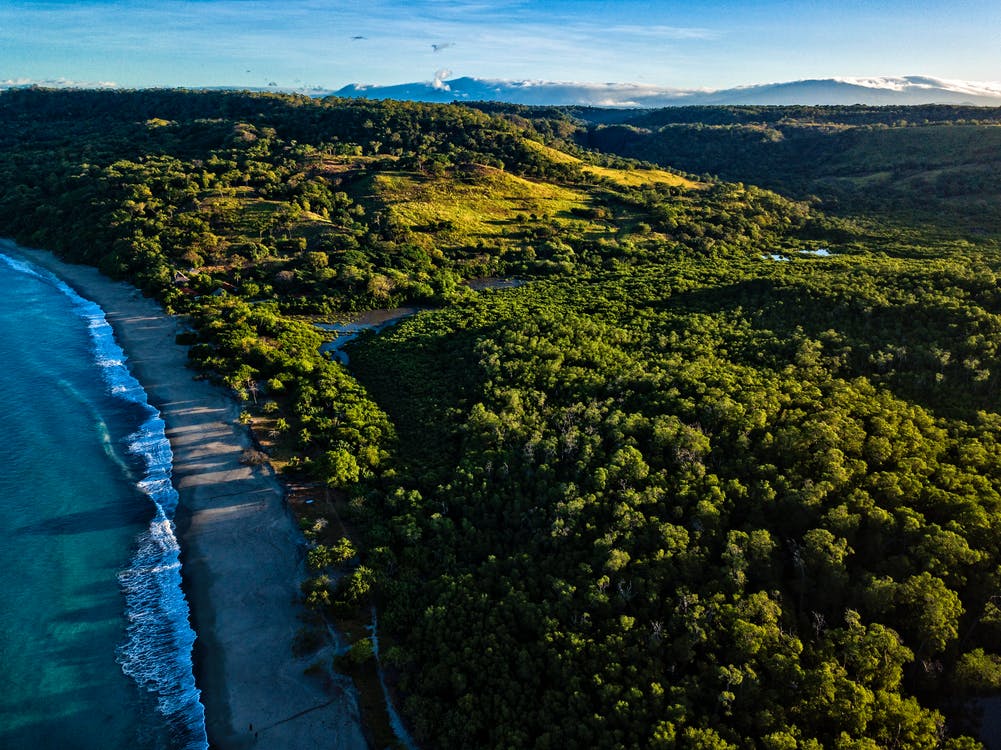 Family vacations are for fun and adventure, also to create some wonderful memories. Well, Costa Rica with family and kids can be fun and adventurous at the same time. Besides, In Costa Rica, you will see cloud forests, sunny beaches, and tropical jungles, which will not disappoint you at all. Moreover, if you are planning family vacations in Costa Rica, it is one of the best places to have fun with kids. Also, surround yourself with beautiful landscapes, wildlife, and the culture and enjoy the adventure in Costa Rica.
Here are some of the places-to-visit and things-to-do in Costa Rica which you must not miss during your vacation –
Arenal National Park
During your family vacations in Costa Rica, it would be fascinating to visit is Arenal Volcano National Park. It's a most active volcano, and its lava flows have been consistent. Besides, the natural beauty will amaze you, and everyone will love the adventure activities over here. The climate is variable. Also, while exploring Arenal Volcano national park, you will see animals such as howler, deer, white-faced monkeys, snakes, and birds. Besides, you can also go hiking around the volcano.
Moreover, if you are looking for adventure, then you can opt for ziplines. Costa Rica is popular due to the presence of the highest ziplines. There are instructors available who take care of the safety of the kids.
Manuel Antonio National Park
It is another famous place for family vacations in Costa Rica. A national park is an amazing place for exploring with friends and family. Besides, it has beautiful coral reefs and palm-lined beaches. Besides, it is lined with lush forests, and you can get to see toucans, iguanas, and squirrel monkeys, colorful little crabs. Moreover, several activities are accessible to children, such as hiking, swimming, surfing, fishing, and paddleboarding.
Moreover, kids can enjoy zip lines in El Santuario. You can also opt for horse riding to Mulguri Waterfall.
Sarapiqui
It is one of the best places for family vacations in Costa Rica. Sarapiqui is a town situated near Sarapiqui River in Costa Rica. If you are a nature enthusiast, then this is the place to be. The town is well-known for its adventurous activities. You can enjoy river excursions, witness the wildlife, and also have fun with the waterfall hikes.
Furthermore, the best part of this river area is white water rafting for adventure travel. Also, you can enjoy chocolate plantation, and farm tours, horseback riding, and hiking. Besides, visit Braulio Carrillo National Park, where you can hike through cloud forests, and you can experience more than 500 different species and lots of birds as well.
Monteverde Cloud Forest Reserve
One of the exciting ways to spend your family vacations in Costa Rica is to expedite the cloud forest reserve in Monteverde. Well, you will get to experience the lush canopy, hanging bridges, trail walks, and ziplines. Besides, kids and adults will truly enjoy wildlife tours, dense rainforest, bungee jumping, skywalks, and sky-tram riding.
In addition, to increase the adventure level, you can opt for horse riding and hiking in the cloud forest. You can visit the butterfly garden, Orchid garden, Frog pond, and Bat Jungle too. All these can give a lifetime experience to you and your kids.
Tortuguero national park
Visiting Tortuguero national park is another must-go place during your family vacations in Costa Rica. One of the things to do is to walk quietly and feel paradise while watching the turtles. Besides, you can get to see the traditional life of the local people of Costa Rican village.
Moreover, tourists also get an opportunity to search for nesting sea turtles. Besides, you can also explore birdwatching, hiking, fishing, and boating in canals. Kids can also enjoy the Museum visit here.
Cahuita
It is a small village with a rich cultural history. It is also famous for Cahuita national park. The park is well known for its exciting coral reef and rainforest. Are you an adventure lover? Well, then snorkeling is the thing to do here. Also, you will love the surroundings, relax, and swim on the beaches. The popular beaches are Playa Negra and Playa Blanca.
Besides, the beaches have striking black-sands, and it's the best place for sports. Also, you can opt for hiking and experience the sloth sanctuary.
Uvita
You can opt for a day trip to Uvita. Sea lovers can find a paradise in here. They can lay back and enjoy the beaches with their families. If you are lucky, then you can also witness whales and dolphins in their natural habitat. Marino Ballena National Park is famous for its whale watching.
Moreover, the place is also famous for snorkeling, kayaking, scuba diving, swimming, and surfing. You can opt for hiking in the Uvita waterfall, and Santa Lucia falls. This adventure trip is certainly fun-filed.
San Isidro
If you want to enjoy valleys and mountains, then San Isidro is the place to be. The place is also famous for agricultural activities, and a family can take farm tours. You can also get an opportunity to trek the highest peak of Costa Rica.
Besides, one can also enjoy birdwatching, swimming in Nayaca, and wildlife tours in Cloud bridge national reserve.
A few other essential things to know before planning a family trip in Costa Rica –
Language in Costa Rica
Cost Rica people prefer to speak Spanish. Well, it's an official language, but Costa Ricans speak English too.
People in Costa Rica
Costa Rica is a peaceful country, and people are very supportive and always greet people in a good manner. Besides, people over here believe in 'Pura Vida' which is known as pure life.
They use the phrase a lot to greet people or to say goodbye. Also, they love to relax and want a relaxed life as well, with no stress, tension, or worries at all.
Safety in Costa Rica
One of the best and safe destinations to plan your family vacation in Costa Rica. Well, this country has fewer crime reports, and it's quite safe. Also, tourists and travelers feel safe and enjoy the place thoroughly.