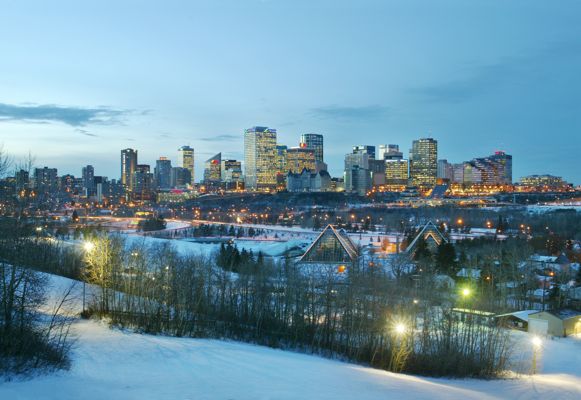 When people think of Alberta they often think of the Rocky Mountains, the tar sands, and Calgary. What about its capital city? Have you ever wondered about Edmonton too? Edmonton, once called the gateway to the North, has some interesting things to offer as well. This blog will talk about a few interesting facts about Edmonton. Keep on reading to find out about one of the world's largest shopping centres and a city called both the City of Champions and the Festival city.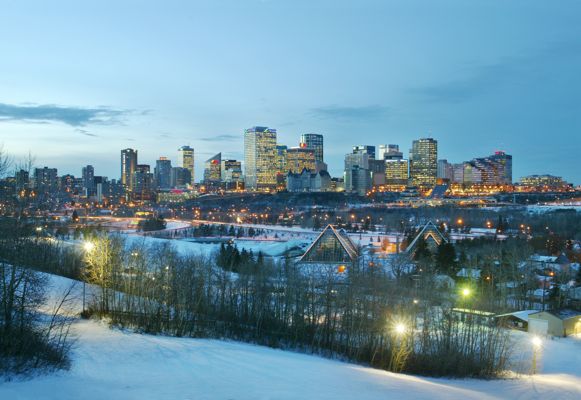 Edmonton is home to Canada's Largest Living History Museum
Fort Edmonton Park recreates, along with actors much, of Edmonton's frontier past. This site shows the history of the region both in a museum and a recreated frontier style town complete with demonstrations of the old techniques for black smiting, tanning, and cooking. Also at the park is Hotel Selkirks an old style saloon. Once the longest bar in Canada this Saloon is still worthy of a drink and one of its $1 dollar pickled eggs.
Edmonton has earned the title of Canada's Festival City
With a wide range of themes each year Edmonton has more than 30 different festivals. The largest and most well known are Edmonton's Folk Music Festival which has been running since 1980 and attracts many big names, and the Fringe theatre festival each summer. Edmonton proudly calls itself the festival city.
Edmonton once had the World's Largest Shopping Mall 
Possible a little bit of a sore spot for Edmontonians is West Edmonton Malls dropping from being the largest mall in the world, a position it held for 20 years, all the way down to fifth. This mausoleum of consumer is the equivalent of 48 city blocks and has space for 20,000 vehicles to park. Complete with an indoor wave pool and 6 acre water park, an amusement park with a roller coaster and an indoor bungee jump, an aquarium, and a replica of Christopher Columbus' Santa Maria this mall is not hurting for things to do.
Edmonton is home to Michael J Fox 
Not commonly known, but Michael J Fox the stars of the sitcom Family Ties and The Back to the Future trilogy and Teen Wolf was born in Edmonton.
Edmonton is one of Canada's sunniest cities 
Logging a surprising 2,300 hours of sunshine a year makes Edmonton – usually renowned for being one of the coldest places in Canada – one of Canada's highest in sunshine. Remember though on some of the coldest days of the year, the sun can still be shining brightly.
Edmonton has the world's highest streetcar bridge
Built in 1912 to cross over the Fort Saskatchewan river the High Level Bridge street car is the highest in the world.