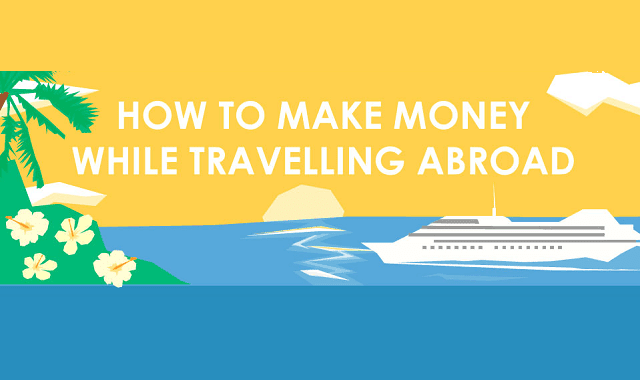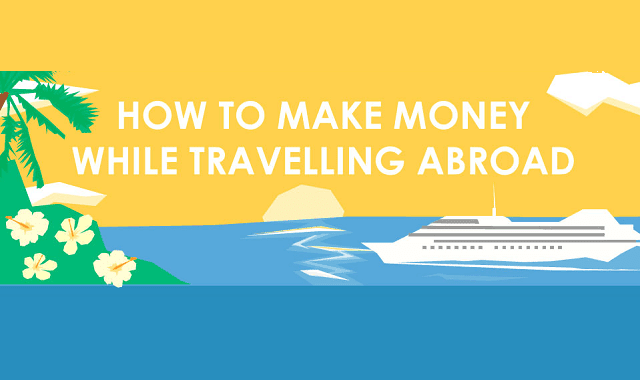 Travelling is something many people dream about doing but, other than the occasional cruise, never actually get around to. The reason for it usually comes down to one thing: money. The costs alone of travelling are quite hefty, but the real killer is that while you spend time travelling you're not spending time making money. However, that doesn't mean there's nothing you can do about it. The internet, as well as plunging travel costs, have pried wide open the doors of opportunity and since then millions of people have been discovering how to earn money while still exploring the world. It's not for everyone, but if you're the type of person to get "wanderlust" tattooed on your lower back, then check out these ways of making money while travelling.
Blogging
This is one of the best and widely-used methods of earning an income while travelling. All you need to get started is a laptop, a domain from a trusted web provider, an internet connection and some skill with the written word. Be warned, however, travel blogs have been done almost to death, so you're going to need to take a hard look at your competitors and figure out how to tackle the same subject matter with a different voice or a fresh perspective.
Teaching English
This is quite a lucrative option and one that many graduates and those looking for a fresh start in life often peruse. There are a huge amount of job openings, especially in South East Asia, as well as South America, as the demand for people who can speak and teach English as a foreign language is very high. You'll need a bachelor's degree (although some schools are more relaxed on this option) as well as a TEFL certificate, which will allow you to teach English as a foreign language. A great resource for finding jobs and learning more about the life of a teacher in Asia is through Ajarn.
Au Pairing
For those who not only want to travel, earn money but potentially learn a new language – this option is definitely for you. It involves working for a family and either looking after their children and/or tutoring them in various subjects. It's generally a live-in position and includes benefits of language lessons, a monthly stipend and free accommodation. It's not for everyone, but for those who want a fairly relaxed gig, it's a great option. Oh and you also get to go on holiday with your host family, too.