Montreal is one of Canada's most fashionable cities, full of trendy hotels, must-try restaurants and hot nightspots. If you want to do Montreal in style, follow this handy itinerary to ensure that you are hitting all the best spots to see and be seen.
Where to stay: Montreal has plenty of trendy hotels that celebrate the luxury and style of this historic city. In the historic Old Port district you will find Le Petit Hotel, a popular boutique hotel with a modern, avant-garde design. Housed in two 19th century buildings, this European style hotel offers a complimentary breakfast with award-winning coffee. If you're looking to stay in the hip Plateau neighbourhood, book a room at the Casa Bianca, a bed and breakfast housed in a home built in 1912.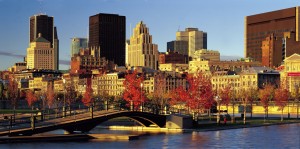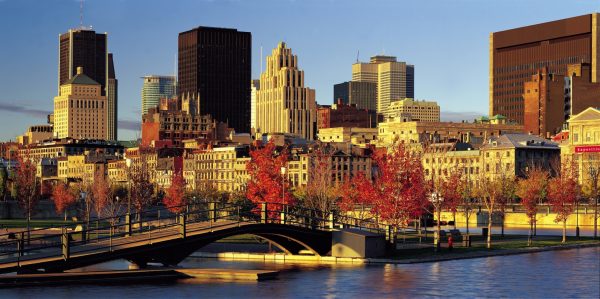 The hotel is famous for its clean living approach, which is evident at the breakfast table where you'll be served organic, made-from-scratch delicacies while your room is cleaned with biodegradable, green cleaning products. If you're on a budget, check out Hotel Anne ma soeur Anne, also in the Plateau district and surrounded
Where to eat: For local Quebec produce, check out l'Original in Old Montreal. This hidden gem is a favourite of Ben Mulroney and is hidden on a tiny cobblestone street where you can find a cozy table to enjoy favourites like venison and boar or fresh oysters. If you are in the mood for some modern Italian, check out DNA Restaurant, a new outfit under chef Derek Dammann. After cooking with Jamie Oliver in London, Dammann is now providing an innovative menu with an 80s décor. If you'd like to dine with the in-crowd, hit le Club Chasse et Peche (the interior has been described as a "gothic minimalist hunting lodge.") Tucked away on a little street in Old Port, you can enjoy a range of seafood and modern French cuisine.
Nightlife: If you're looking for hip nightspots to cap off your evening, Montreal has many. If you are in the mood for a party, the legendary Edgar Hypertaverne will deliver. They play a range of music and its popularity ensures that it will be packed all night. If a more relaxed atmosphere suits you better, head to Koko for a cocktail and enjoy mellow beats and an atmosphere that absolutely oozes cool. If you're the type that lives for the underground party experience, check out after hours club Stereo for the out of this world music system. There's always a line and things only get started at about 2 am, but you might find yourself dancing until late morning.