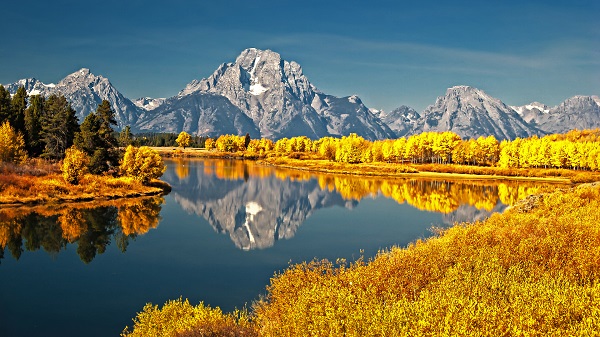 In Northwestern Wyoming, right at the base of the humongous Teton Mountain Range is where tradition meets modernity, where the small town of about 9,577 populations, Jackson Hole, is situated. With the simple architecture & elegant framework, the place is a beauty to travel, relax enjoy & relish. As for the first-time visitors, Jackson Hole vacation rentals are like the cornerstones for an amazing stay. The city with its jet setters & simple living has many tourist attractions to make your trip a memorable affair and augment the level of enthusiasm in you. So, keep the wanderlust intact, as Jackson Hole is ready to take you on a quick ride of excitement and happiness.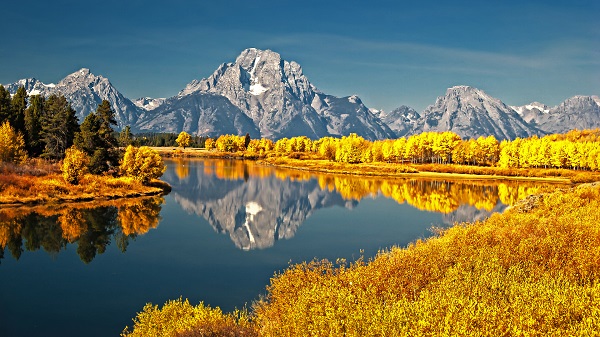 As for the photogenic locations, Jackson Hole is situated in the valley, which is home to many wildness; The Grand Teton National Park and Bridger Teton National Forest are situated there. The most splendid alpine scenery along with the spectacular range of wildlife, from the mountain lions to marmots, all are known to live here. Also, many tourists choose to land in Grand Teton National Park at Jackson Hole Airport. It's also one of the few airports in the world, which is situated within the borders of a national park. How very cool is that, no? With the 200 miles stretch of hiking trails & the beautiful vistas, the view and adventure will leave you spell bind. All the Instagram addicts or else closet-bloggers can capture the beauty of this place, along with its dense range of pine forests, charismatic lakes and the breath-taking Snake River. There are many more intrinsic attractions around the National Park, like Signal Mountain, Leigh Lake, Jenny Lake, String Lake and many more. You'll be spoilt by exuberant choices.

Another major photogenic place is Jackson Hole Mountain Resort, which is in Teton Village. The die-hard fans of skiing can find their realm here, where they can carve up for more than 2,500 acres of the ski trails. Corbet's Couloir is a steep and also a narrow chute, which is another tourist landmark to explore and enjoy around in Jackson Hole.
Jackson Town Square, where you will you can be quirky, like no one is watching you. One and all can snap photos here under the famous elk antler arches. Also, one can get and enjoy a quick feel of a country living, of a cowboy life, by experiencing the Old West style horse and the carriage ride. For some shopping fun, there are plenty of boutique shops and art galleries. Bring home some zing of Jackson Hole and its picturesque locations with souvenirs for your family and friends.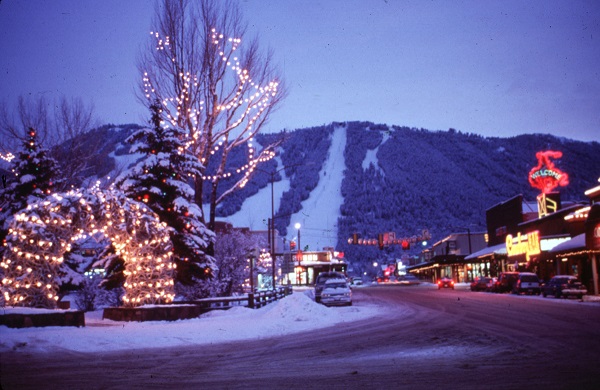 Another must visit attraction on the list, is the Snow King Mountain. It is the steepest north facing FIS (International Ski Federation), which is a racing course in the continental US. The major feature is the delectable view from the summit of Jackson, the Elf Refuge and the snowcapped Tetons in the distance from here.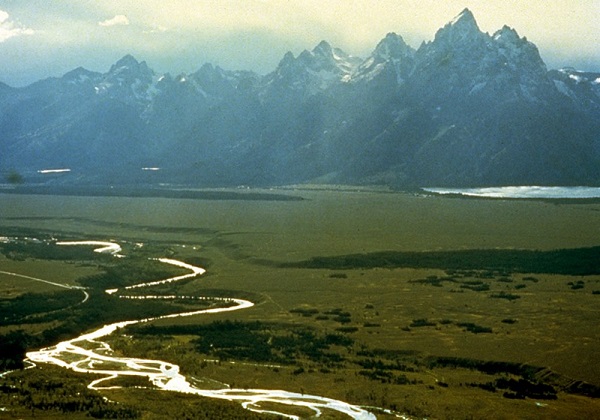 The Snake River, with the rafting trip is the best option to explore the beauty of this place. There are two kind of trips offered here- one is a relaxed floating trip through Grand Teton National Park and the other is a crazy adrenaline rushing white-water trip for adventure lovers on the Class III rapids.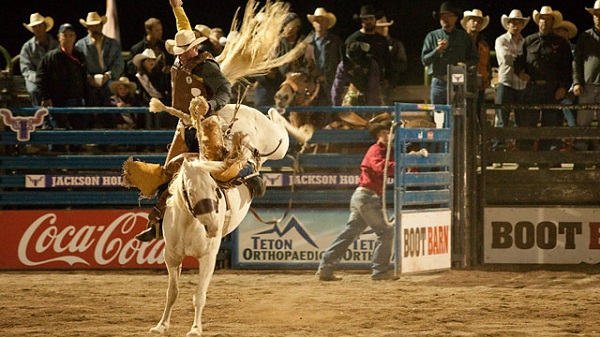 Another one photogenic attraction for visit is the Jackson Hole Rodeo, which is again an amazing location not to be missed. The Barrel racing, bareback bronc-riding, calf roping are just some of the must do things when in Jackson Hole.
Many other tourist locations, which are really attractive, are National Museum of Wildlife Art, National Elf Refuge, Chuck Wagon Rides & Wild West Shows & the Center for the Arts. You can visit and shortlist locations in Jackson Hole basis your interest and time schedule.
Jackson Hole is an amazing place to be camera ready, click amazing snap shots & stack crazy adventurous and memorable pictures. Along with its many attractions and that energetic zest, the place is known for its warm hospitality, where you are sure to enjoy a comfortable stay at the Jackson Hole Vacation Rentals. The heart-thumping desire to really venture out the wanderlust in you, and unleash that wild side with skiing, wild-life exploring, the scenic beauty and the shopping at one-off market places, all will get you in a certain high for more. The place is ideal for travelling with friends or family, for your wanderlust quest that perfectly blends adventure with relaxation. Why wait anymore, when you could be on the trip of a lifetime, banking memories. Amidst mountains and scenery, clicking pictures that will make stories for a lifetime. Getting to Jackson Hole and figuring out what to explore will now be an easy feat. Get-set-book your next vacation to Jackson Hole, today.